According to Nielsen, music streaming is up 42 percent during the first six months of 2014 compared to the same period last year, while album downloads have dropped nearly 15 percent.
All of which is just as Karlheinz Brandenburg, often called the father of MP3, originally envisioned the way music compression would be used.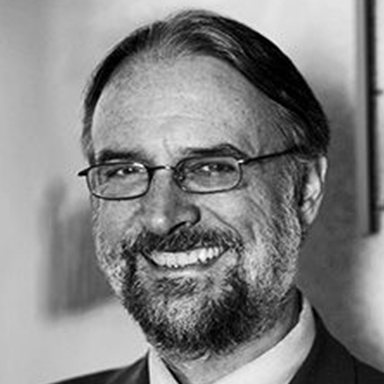 But during MP3's 13-year gestation from 1982 to 1995, streaming music wasn't a gleam in anyone's eye. In fact, during this age of the new and capacious compact disc, Dr. Brandenburg and his thesis advisor had a hard time convincing anyone that music needed to be compressed in the first place.
Considering MP3 occupies the intersection of music and math, Dr. Brandenburg seemed raised for the task. Born 20 June 1954 in the Bavarian town of Erlangen, Dr. Brandenburg's teacher parents instilled a love of music and math in the boy. Like many teens, he loved the Beatles. Unlike many teens, Dr. Brandenburg built his own amplifiers, and even sold some to his fellow students.
After high school, Dr. Brandenburg attended the local Erlangen University, earning an M.S. in electrical engineering in 1980, then his master's degree in mathematics in 1982. The chair of his department and both his master's and Ph.D. advisor, Prof. Dr. Dieter Seitzer, pitched Dr. Brandenburg his idea about transmitting music over new-fangled ISDN (Integrated Services Digital Network) voice and data lines as a doctoral topic – even though the project seemed to have no practical usage.
Dr. Brandenburg was the logical choice for this research; his master's thesis focused on real-time implementation of the then-new Adaptive Transform Coding (ATC), a speech compression algorithm.
Soon he wasn't working alone. Dr. Brandenburg collaborated with Prof. Dr. Seitzer, now the director of the new Fraunhofer branch in Erlangen, along with a rotating group of master's candidates the two co-supervised.
By 1986, the first music compression patent containing Dr. Brandenburg's name had been applied for.
In 1987, Dr. Brandenburg's university endeavor transformed into a major Fraunhofer project when Prof. Dr. Seitzer and Dr. Heinz Gerhäuser acquired funding for contributing to the planned European digital radio.
Progress was slow, but steady. Then, in early 1988, Dr. Brandenburg and his colleagues hit a wall. Dr. Brandenburg thought Suzanne Vega's cappella hit, Tom's Diner, would be a perfect test for their system. Except the rip of Vega's vocals-only CD track resulted in mostly scratchy distortion. Discovering his psychoacoustic models were not accurate enough, Dr. Brandenburg and his team were forced back to the algorithm drawing board.
In April 1989, Dr. Brandenburg took a research job at AT&T's Bell Labs in Murray Hill, NJ. Upon his arrival, he discovered Bell researcher James D. "Jim" Johnston had built a similar music compression system. The two decided to join forces.
Meanwhile, starting in December 1988, the MPEG committee began the effort to establish a single audio compression format, with Dr. Brandenburg and Dr. Gerhäuser representing Fraunhofer. In the summer of 1990, just as Dr. Brandenburg was returning to Erlangen from his Bell sojourn, the MPEG committee held a shootout of the four proposals it had received.
Instead of choosing one format, however, the contentious committee compromised and created three MPEG-1 audio compression standards: Layer 1; Layer 2, which became the system of choice for many applications; and Layer 3 – the Fraunhofer solution, which achieved the highest quality at a lower bit rate.
For the next 18 months, Dr. Brandenburg and the team refined their proposal, resulting in the first draft version in late 1991. Dr. Brandenburg changed jobs in July 1993 to continue the work at Fraunhofer as department head of the Audio/Multimedia department.
The timing for completing their system was auspicious, occurring just as personal computers supplied enough CPU juice to perform real-time decoding, and just as the World Wide Web leapt into the public consciousness. Dr. Brandenburg and his Fraunhofer compadres saw an opportunity to establish their specification as the Internet music compression audio standard, succeeding beyond all their expectations.
On 14 July 1995, the team finally settled on a file extension for the audio format, shortening the awkward MPEG 1, Layer 3 to the more concise MP3.
Over the next few years, Dr. Brandenburg contributed to the development of what would become MP3's successor, AAC (Advanced Audio Coding), now used by virtually all the major music streaming and Internet radio services – just as Dr. Brandenburg originally intended music compression to be used.
Dr. Brandenburg is now director of the Fraunhofer Institute for Digital Media Technology IDMT – essentially the same job his mentor, Prof. Dr. Seitzer, once had, supervising Ph.D. candidates and mentoring the next generation of Internet audio innovators.