In 2012, when Ray was inducted into the Internet Hall of Fame's inaugural class, he shared in his acceptance speech the moment he realized the full impact of his work.
It came in 1996, over 20 years after he'd developed the first network application for email, but it truly exemplified how he—and many other Internet Hall of Fame inductees—viewed the importance of their work: it was always about people.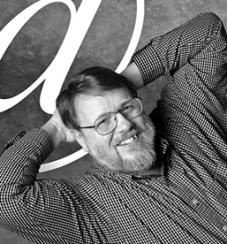 Ray told the story of a reference librarian from the Institute of Standards and Technology, who had interviewed him for a monthly organizational newsletter. After learning about his email contributions in her interview, she outreached to him a few months later in a follow-up email with the subject line, "Thank You, Thank You, Thank You!"
But this email wasn't about work. It was another matter entirely.
She explained that she had a relative who was sick with a very rare illness. In what were still the early days of the Internet, she was extraordinarily grateful to find an email discussion group where she'd discovered other people with the same illness who were able to share vital information. This group had given her a community and the support that comes from that, at a time that she needed it most.
In his acceptance speech, this was how Ray characterized his pioneering work, recalling simply: "That's when I knew what the Internet was about. She was thanking me for having established a way in which she could communicate with other individuals who shared a problem she had."
As Ray's work continues to help people connect, all we can say is "Thank You, Thank You, Thank You."