Today, the Internet Hall of Fame announced that it has officially opened nominations for its 2021 class of inductees and is seeking nominations through April 23, 2021. 
Individuals worldwide who have played an extraordinary role in the development and advancement of the Internet will be considered.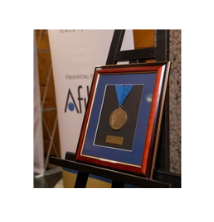 In addition to those who have been more visible, the Internet Hall of Fame seeks nominees who have made crucial, behind-the-scenes contributions.
"At no point in time has the importance of the Internet and its chief characteristic—to connect—been felt so broadly, and so acutely," said Andrew Sullivan, President and CEO of the Internet Society.
"The critical role the Internet has played throughout the pandemic reinforces now, more than ever, the significance of the people who originally conceived, built, guided and promoted this global network. It is our privilege to highlight their work and contributions."
In selecting inductees, the Internet Hall of Fame considers the following criteria:
Impact: The contribution has made an extraordinary impact on the development or growth of the Internet, and was and may still be directly relevant to the Internet's ongoing advancement and evolution.
Influence: The contribution, relative to the Internet, has significantly influenced: 1) the work of others in the field; 2) society at large; or 3) another more defined but critical audience or region.
Innovation: The contribution has broken new ground with original thinking/creativity that has established new paradigms, eliminated significant obstacles, or accelerated Internet advancements.
Reach: The contribution has significantly impacted the Internet's reach among society at large, within key audiences or specific geographies, with global impact.
For more information, or to begin the nomination process, visit the Internet Hall of Fame nominations page.
For questions, please email [email protected].