Though they comprise critical public infrastructure, a comprehensive map of these cables has not previously been available.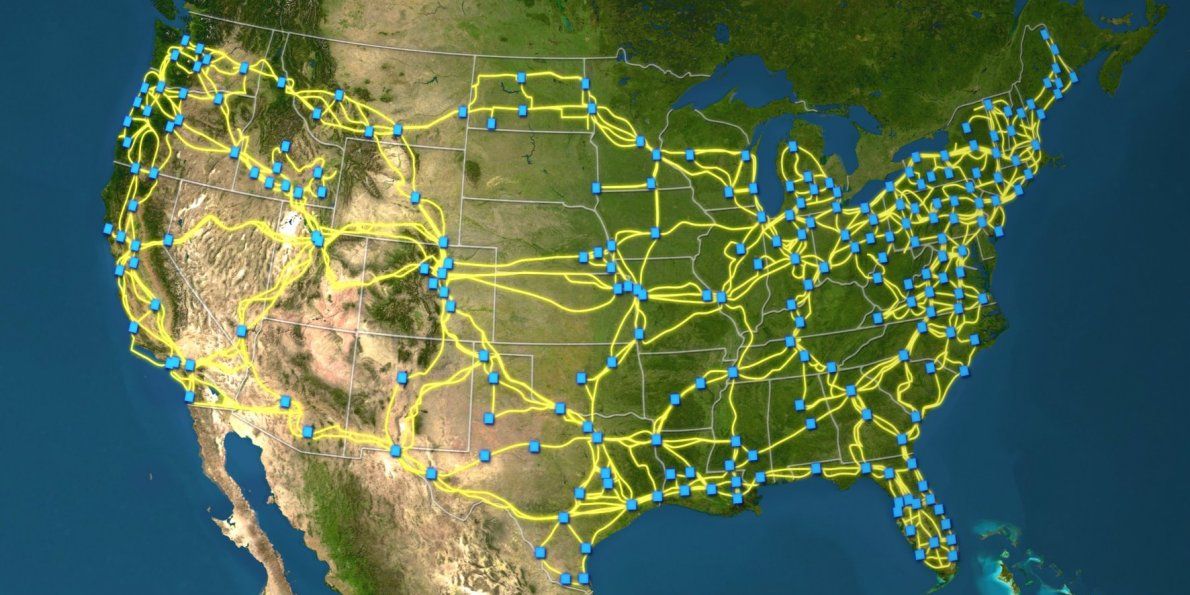 According to an article about the map in MIT Technology Review: "Although the Internet is publicly accessible, it is woven together from many privately-owned networks that interoperate. Telecommunications companies sometimes show schematics of their core networks, but without much geographic detail. Barford says some government agencies likely have maps of their own, but they aren't public."
The map, which took four years to compile, was laboriously created by piecing together public records created by the municipal permitting process for laying cables.
Barford hopes the map can help efforts to understand the possible effects of natural disasters or intentional attacks on the Internet. Indeed, the Department of Homeland Security is making the map and supporting data available through a project called Predict, which offers data relevant to Internet security to government, private, and public researchers.
Barford told MIT Technology Review: "Our intention is to help improve security by improving knowledge. I think the map highlights that there are probably many opportunities to make the network more robust."