"I had to choose which way to go," he said. "I decided I didn't have much of a future as a mountain biker, but I could nevertheless go and have some fun. On the other hand, I did have a future as an engineer, so I chose the second."
He apparently made the right decision, going on to become a pioneer in connecting Latin America and the developing world to the Internet. His efforts, both as an educator and hands-on network developer, earned him a spot in the 2017 Internet Hall of Fame as a Global Connector.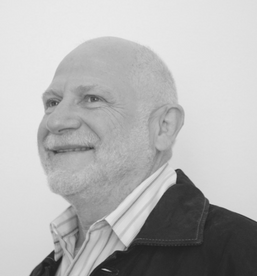 As a professor of telecommunications and head of the Telecommunications Laboratory at the Universidad de los Andes (ULA) in Venezuela for 30 years, Pietrosemoli was instrumental in building ULA's direct connection to the Internet backbone in Homestead, Florida.
He was also one of the founders of Escuela Latinoamericana de Redes (EsLaRed), an organization that has been promoting information and communications technologies in Latin America since 1992.
Now a full-time member of the Telecommunications/ICT4D Laboratory at the International Centre for Theoretical Physics (ICTP) in Trieste, Italy, Pietrosemoli has been promoting low-cost data communications technologies, teaching and building wireless links around the world.
He holds the world's record for the longest Wi-Fi connection at 382 km, and currently is working to bring the Internet to remote areas via broadcast spectrum that was long ago allocated for television broadcast but never used.
Pietrosemoli has collaborated with ICTP in Italy since 1991, in a variety of training initiatives and in the installation of wireless networks. In 2010, he was invited to join an international team at ICTP tasked with the preparation of the "ICTP-UNESCO Wireless Training Kit", a comprehensive set of training materials that could be used to "train the trainers" on how to use low-cost broadband wireless technology for campus networks and Internet access.
"We realized there was a need for evangelists to spread the knowledge because the technology is quite affordable," he said. "People just needed to know how to install and maintain it."
The training kit was prepared in English, Spanish and French, and was meant to complement the book Wireless Networking in the Developing World, of which Ermanno is one of the authors. The book has been translated into Arabic, Burmese, Indonesian, French, Portuguese and Spanish, and the digital version has been downloaded more than three million times.
After completing the kit, he said, the political situation at home was deteriorating, so he stayed on and continue to work on affordable connection technologies, including TV White Spaces (TVWS), the reutilization of spectrum allocated to TV broadcast for two-way communications.
The first network using TVWS was created in Malawi, in 2007, a joint effort between the ICTP team and one from the Chancellor College at the University of Malawi.
"It worked as planned. We connected the university with a secondary school, a research institution, an airport and a hospital," Pietrosemoli said. "And from there the local team has been running the system."
A similar project was completed with different equipment in Mozambique, and Pietrosemoli says he is about to embark on a new project in Tanzania.
Pietrosemoli says he still likes to ride bikes and climb mountains, but he has also always been a tinkerer.
"My real calling was engineering," he said. "I always liked to do things with my hands, to see how things worked. And so, I went to the university and got a degree in electrical engineering and I became an instructor at my own university."
Early in his career he received a Fulbright scholarship to attend Stanford.
"I went there to get my masters and was working for a PhD, but I was called back to my university," he said. "They said they needed me for a year and then I could go back. But that never happened, and I stayed at my university the rest of the time working in the telecommunications lab and also doing some training and consulting for the oil industry."