Roberts' design of the ARPAnet was seminal as it established the foundation of the modern Internet.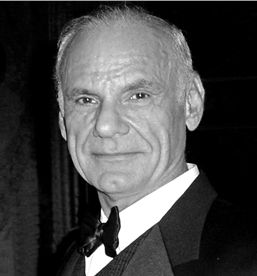 As Chief Scientist of ARPA, Roberts based the ARPAnet's design on a concept that was brand-new at the time, "packet-switching." The concept, which drew on earlier research by fellow inductee and MIT colleague Leonard Kleinrock, enabled information to be cut up into "packets" and then reassembled. This technology, which optimizes channel capacity and minimizes latency, is what allows large amounts of data, such as video, to continue to be successfully sent over the network today.
Following his work on the ARPAnet, Roberts went on to found five startups, including Telenet, NetExpress, ATM Systems, Caspian Networks and Anagran.
Over his lifetime, in addition to his 2012 induction into the Internet Hall of Fame, he received numerous awards for his work, including the L.M. Ericsson prize for research in data communications, the ACM SIGCOMM Award, the IEEE Internet Award, the National Academy of Engineering Draper Award, the Principe de Asturias Award and the NEC Computer and Communication Award.