Writes The New York Times: "Dr. Cohen, an Israeli immigrant who started out as a mathematician, is credited with designing the first real-time computerized flight simulation system, providing the experience of piloting a plane without having to leave the ground. When he took on the project, he told Wired magazine in 2012, the challenge was not just to master flying as a skill — he later became an accomplished pilot — but also to represent it graphically on a computer."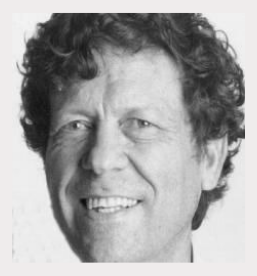 Cohen developed the flight simulator in 1967 on a general purpose computer (he also developed the first real-time radar simulator). This led to the creation of the Cohen-Sutherland computer graphics line clipping algorithms, created with Ivan Sutherland. Then, in 1973, he was the first to implement "packet-video" and "packet voice" (Network Voice Protocol) when he adapted the visual flight simulator to run over the ARPANET. It was the first application of packet switching to real-time applications. 
In addition to this work, as a researcher at the University of Southern California Information Sciences Institute (USC/ISI), he started and led several projects including FastXchange (e-commerce), digital library and ATOMIC, which was local area network technology.  Cohen and his research group under ARPA sponsorship developed the USC/ISI ATOMIC LAN, which was based on the Caltech Mosaic components. It was the research prototype for Myrinet, a high-performance system area network. He would go on to co-found Myricom, which commercialized Myrinet, and start the MOSIS project.
Cohen was also well-known for coining the computer terms Big Endian and Little Endian in his landmark article "On Holy Wars and a Plea for Peace," which examines the proper byte order.