Clearly, however, it was a lot more than that. In fact, it was his early work to make the Internet public that helped create the basis for today's Internet.
As an author of a popular series of books about the Internet, he also played a key role in educating non-technical colleagues and the public about this technical, new, arcane world long before most were able to even connect to the network.
Ironically, he didn't originally set out for a career in computers when he went to the University of Illinois at Urbana–Champaign.
"I came to the university as a physics major," he said. "But it was the 1960s, so I switched to political science because then you felt like you had to do something relevant. In my junior year, I discovered computers. I found them incredibly interesting, incredibly stimulating. So I switched to computer science and have been doing that ever since."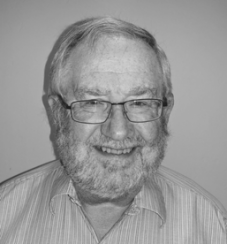 His first job, he said, was doing weather modeling for atmospheric scientists.
"At the time," Krol joked, "we could predict tomorrow's weather next Sunday."
But then he moved into networks, becoming the first networking manager for the university's National Center for Supercomputer Applications, where he and his team were tasked with connecting the center to numerous Midwest universities.
To do this, they decided to use the public TCP/IP protocols, which ended up becoming the basis of the Internet.
"We sort of lucked into it," he said. "At the time, Dennis Jennings got hired by the National Science Foundation to build a national network and he decided TCP/IP was the way to go and he tasked us to build a network connecting their six newly funded supercomputer centers."
One of the biggest challenges in creating the networks, he said, was money. At the time, TCP/IP networks were run by the Department of Defense and each node cost about $250,000. Searching the commercial market, there were no low-cost functional routers to be found. Dave Mills, an Internet researcher, stepped up and offered what he called a "fuzzball."
"He had a test bed computer in his lab, and whenever a new Internet standard got adopted he took it upon himself to implement it on his computer," Krol said.
"We looked at his work and it was just what was needed. I was given a grant to connect the supercomputers together using this fuzzball technology, which cost about USD $5,000 apiece."
Krol's team developed the Eudora email client for Macintosh, the TCP/IP suite for Cray Supercomputers, and the first free network monitoring tools for system administrators. He was also a founder of the Federation of American Research Networks (FARNET), which promoted the development of higher education and public-sector networking.
More broadly, he is known for writing The Hitchhiker's Guide to the Internet, which was published in 1987 as one of the earliest non-technical guides to the Internet. He wrote it in response to the lack of knowledge in the academic community about Internet use.
He followed that with The Whole Internet book series, which brought the strange new world of the Internet into the public domain. The series was translated into more than a dozen languages and sold well over a million copies.
Krol spent his entire career at the university in a variety of roles in computing and networking, with the exception of a two-year sabbatical during the early 1990s, during which he still "did some proselytizing" about the Internet to anyone who would listen.
When Microsoft included the TCP/IP protocols in its Windows '95 product, he produced a version of his books to use with Microsoft products. He also worked with the Internet Society to help teach students from developing countries. Courses were designed to teach people how to connect to and use the Internet, and how to repair a PC.
Now retired and a self-described ski bum, he spends his time at his homes in Colorado and Illinois and is currently serving on the Internet Hall of Fame Advisory Board and helping select the next class of inductees.