A 2019 inductee into the Internet Hall of Fame, Larry Irving served for seven years as administrator of the National Telecommunications and Information Administration, becoming one of the main architects of telecommunications policy in the Clinton White House. 
Along with pushing developments to improve Internet access, his administration kept records of user demographics to document the early days of the digital divide – a phrase he coined in the 1990s.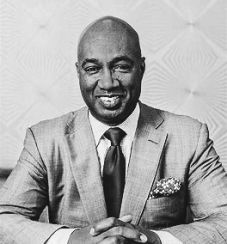 Despite Irving voicing his concerns almost 30 years ago, that persistent digital divide has left families and students unprepared to deal with distance learning during a global pandemic.
In a recent survey of 5,000 teachers across the country, 55 percent said less than half of their students were attending online classes necessitated by COVID-19, with many unable to do so thanks to limited or non-existent Internet access at home.
Although the Lifeline program was expanded during the Obama administration to include smart phones, recent proposals to expand its provider network or provide additional funding to cover broadband discounts to libraries and public schools have gotten a chilly reception. That in turn leaves families scrambling to figure out alternatives to bridge that gap in the name of their children's education.
"I've got 15-20 million urban and suburban Americans who can't afford broadband Internet, and that program is being nibbled to death by ducks," he said in a recent story published by The 74 Million.