Doug Comer did not see spam coming.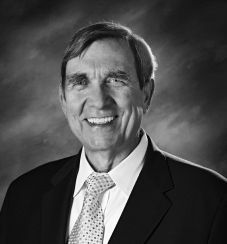 A 2019 inductee into the Internet Hall of Fame, Comer wrote the first series of textbooks explaining the scientific principles underlying the Internet's design and communications protocols. His 1987 textbook series is now widely considered to be the authoritative reference for Internet protocols and is credited with making them more understandable for a new generation of engineers and information technology professionals.
In a recent interview, Comer said it caught him off guard the first time he saw the web being used for nefarious purposes rather than academic or more benign needs.
"We didn't assume bad people would be using the Internet," he said. "When spam appeared, that bothered me. When people started using the Internet to do crime, we knew any technology would be used by criminals to do crime, but it seemed completely out of the range of what we were thinking."