The human network continues to be a surprise for Adiel Akplogan.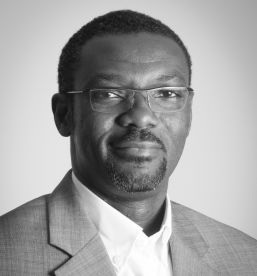 A 2019 inductee into the Internet Hall of Fame, Akplogan helped establish Togo's first TCP/IP connection in the mid 1990s. He also helped define the Internet development strategy for several African countries, including Guinea, Cape Verde, Cote d'Ivoire, Togo, Benin and Burkina Faso as a member of the technical advisory group for the United Nations' Economic Commission for Africa. 
Despite his work facilitating Internet access for so many diverse countries, Akplogan said in a recent video interview that the growth over the years of the Internet's social aspect has truly surprised him.
"The speed at which the evolution of innovation has spread has impressed me and continues to do so," he said. "Everywhere in the world, you'll see the same kind of service, especially the social service. The social aspect of the Internet is what has made it go 'boom.'"