Only now do we collectively understand that our future is inextricably linked to the future of the global network and its ability to connect us to work, to school, and to each other.
In the context of this new reality, the 2021 return of the Internet Hall of Fame is that much more significant.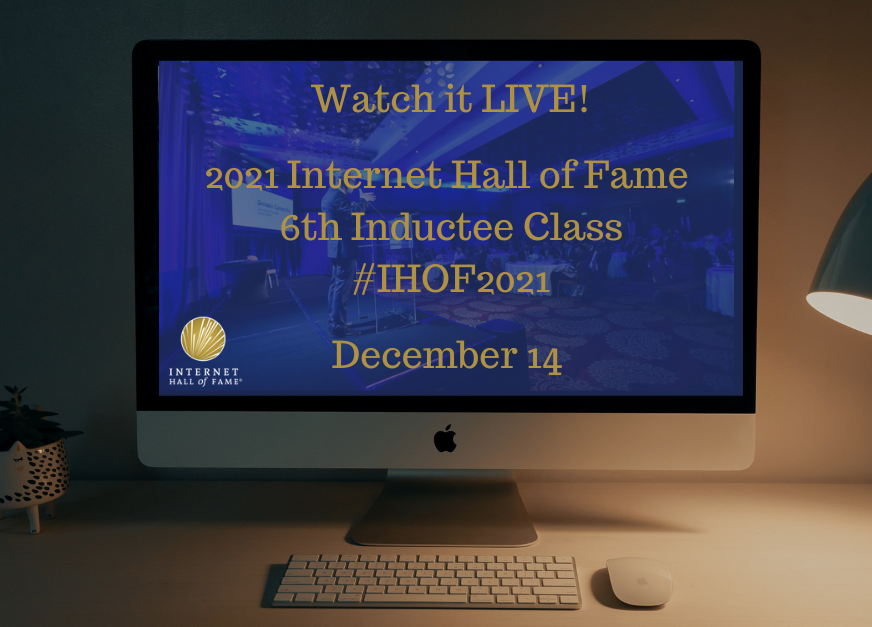 Now in its tenth year, the annual awards program's focus on individuals who have made sure the Internet could perform under even the most extreme circumstances is more relevant than ever.
This year's inductee class honors 21 people from 11 countries who have built, optimized, and strengthened the foundational infrastructure of the network for reach, access, security, and scale.
We are excited to announce that we'll be convening to reveal and recognize these individuals in an online awards ceremony on 14 December through a LiveStream broadcast starting at 14:00 UTC. We'll also be chronicling event highlights on the Internet Hall of Fame's social media channels on Twitter@Internet_HOF (#IHOF2021) and Facebook.
Among the contributions of this cohort:
The creation of protocols that enabled early networks to work faster and more effectively, and, notably, allowed them to scale;

The creation of early Internet policies and processes that helped democratize the network and increase access;

The facilitation of training and education that enabled a new generation of network stewards; and

The identification and resolution of critical network security shortfalls.
Noted Glenn Ricart, a 2014 inductee and the Internet Hall of Fame's Advisory Board chair: "These are the unsung heroes who have made the Internet the global connectivity platform it is today. This group of inductees is the most global and diverse ever. We are all proud of each one and their contributions."
Sign up now to be notified when the ceremony begins!