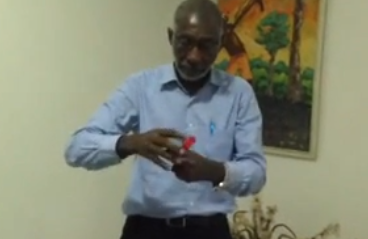 Well, not precisely: He's a computer science professor and the "Father of the Internet" in Africa. But Quaynor has been known to pull a few brightly colored handkerchiefs out of his "empty" sleeves at meetings of both the African Internet Numbers Information Center, one of the five Regional Internet Registries worldwide, and the African Network Operators Group, two of the organizations he founded. He'll also do some card tricks for his students at Ghana's University of Cape Coast, he says, "when they look like they're falling asleep."
Quaynor believes that improved education can and will lead African nations to a greater understanding of the benefits of networking, and eventually to become role models for other developing regions.
And who would dare doubt an Internet Hall of Famer who's also a magician?
Watch 'Nii the Magnificent' doing a trick for the Internet Hall of Fame.