Their accomplishments and ongoing work to advance a free and open Internet never fail to generate buzz. Here's a sampling of items that ran as summer turned to fall.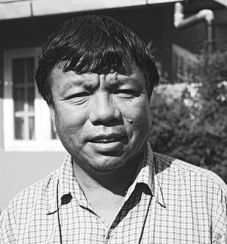 Nepal may be on its way to providing free nationwide Wi-Fi, thanks to Internet Hall of Famer Mahabir Pun.
The Association for Progressive Communications, headed by Anriette Esterhuysen — helped launch a book about government surveillance in 57 countries.
Vanity Fair story says those who succeed in the digital age will be those who, like Internet Hall of Famers Vint Cerf, Marc Andreessen, Bob Kahn and Tim Berners-Lee, can link "poetry to processors."
Nii Quaynor tells an interviewer that he led the way in bringing the Internet to Ghana, because "I couldn't wait for the government. I did it just to make the point that it could be done."
Professor at Internet Governance Forum says the "Declaration of Independence of Cyberspace," penned by John Perry Barlow in 1996 (more about Barlow at , is worth a second look today.