In his induction speech, he said he has an appreciation for team-building. Well, looking back on his career – not that he's inclined to look back, but he was asked to do so during a recent conversation – it's clear that he's built some pretty exceptional teams himself.
Roberts is best known as CEO and first President of the Internet Corporation for Assigned Names and Numbers (ICANN). His emphasis on collaboration shines through as he modestly recalls how he got that position: "I had worked hard in the effort to implement the mandate to privatise the Domain Name System, had previous startup experience, and was able to step in when [fellow Internet Hall of Famer] Jon Postel died suddenly." He insists that it has been teamwork on the part of engineers and representatives of industry, governments, and nonprofits that deserves the credit for ICANN's success in developing policies that coordinate the Internet's Domain Name System. Nevertheless, his term there was so successful that what was supposed to be a six-month effort turned into three years.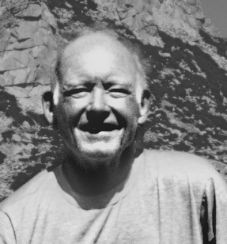 The collaboration Roberts is most proud of is the one that won passage of the High-Performance Computing Act of 1991. The legislation, originally introduced by Senator Al Gore (now a fellow Internet Hall of Famer), took a coordinated push by industry CEOs, trade-association representatives, politicians and academics – working under an umbrella High Performance Computing Coalition – to achieve Congressional passage and the signature of President George H.W. Bush. The law, and associated funding, represented a bipartisan achievement rarely seen today and cemented a firm commitment by the government to support an open and accessible Internet.
Roberts, who earned his Masters in Business Administration at Stanford after majoring in psychology as an undergrad there, spent two decades in Stanford's computing center organization, and led major projects in developing its prestigious data center and networking services. "Stanford was always a leader in technology, and there were a lot of great people who wanted to work for Stanford's Computing Center. Finding the right talent to join our team was part of the job," he says.
"In 1987, I was asked to go to D.C. to organize and direct the first national networking policy organization for the university community. Working with Educom's campus CIOs, we prepared Congressional testimony, put together policy conferences, published papers on advanced networking for research and teaching, and similar work. This established a constituency for networking an integral part of academic science and research that continues today."
He recounts that the early successes of Internet development in the 1980's were followed in the 1990's by an avalanche of Internet applications, including Tim Berners-Lee's World Wide Web, which spawned Mosaic, Netscape, and Internet Explorer. "It was an exciting time."
In 1996, Internet2, a non profit consortium owned by leading US universities, was spun off from Educom. Roberts was chosen as Internet2's first project director (recruiting, among others, CEO Doug Van Houweling, who is now a fellow Internet Hall of Famer). Today Internet2 has a "team" of 200 members, including research universities, four-year colleges and nonprofits. "Taking theory and politics and transforming them into practice takes a great deal of collaboration. The Internet2 team is the catalyst for deploying advanced networking technology in American universities," he says.
And, though quite a bit less well-known, there's another great Roberts team: the one he formed from neighbors in Ladera, California, and networking friends from around the country. For the fourth year in a row, the team finished well in the annual high altitude Lake Tahoe Marathon events, recording Top-25 finishes in two races. The 70-something Roberts, who has won his age group in the Tahoe Half Marathon three times, attributes the team's success to "good recruitment and fantastic dedication."
In September, he was so stoked about his team's showing that he already was planning an entry in the well-known Hood to Coast, a 196-mile race in Oregon from the top of Mount Hood to the Pacific Ocean. It's a relay event in which someone has to organize the team's dozen members, taking into account ability and conditions, deciding who runs where and for how long, and other tricky factors.
Lucky for Team Ladera, Mike Roberts will be that guy.