And like many early Internet pioneers from that generation, it was his willingness to challenge authority – and break some rules – that played a crucial role in development of the global network as we know it today.
For Hagen, it started when he was a student assistant in the 1970s at the Centrum Wiskunde & Informatica (CWI), the Netherlands' national research institute for mathematics and computer science.
Hagen says he was working on a complicated graphics project and looking for a better operating system when he found an article about the Unix operating system being developed by Ken Thompson. So, he sent him a letter. In return, Hagen says, he was given a free Unix license.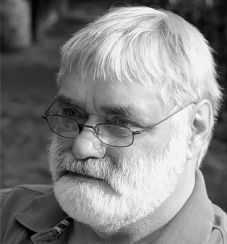 Armed with one of the first such licenses in Europe, Hagen initiated Dutch Unix User Group (NLUUG) and the European Unix User Group (EUUG, later called EurOpen).
But the system, he said, was in its very early stages and needed some work, and to keep it running, Hagen says, "we needed to interchange, exchange knowledge. We did so via the phone system using modems from the US."
"To make that possible I created a dial-up system in the mathematics center," he said. "But communicating files over the telephone network was not permitted in Europe at the time, so we had to do that in a little bit of an anarchic way – we smuggled modems all around Europe to talk to each other."
The network, however, needed more speed, Hagen said. He sought permission to connect to the the Advanced Research Projects Agency Network, or ARPANET, the first packet-switching network and precursor to today's Internet that was developed by the United States Department of Defense. But he said he was denied access by the Ministry of Defense, the Imperial College of London and others because his wasn't associated with the military.
Undeterred, he started working with pioneers of the TCP/IP packet-sharing protocols that formed the basis of ARPANET and global networking, developing EUnet, Europe's first public wide- area network.
"We blew away the academic and X.25-based networks in Europe," he said.
Hagen explains that by 1989, the EUnet had grown to include 1,000 sites in 21 countries.
Hagen went on to help create NLnet, Holland's first Internet Service Provider, which was built on the glass, fiber and copper lines already in place across the country's railway system.
"First, we discovered there were these fiber and old thick copper lines all over the place that could carry this," he said. "The second thing was, all the railway stations and signals were digitized, so they had technical rooms there in every station in Holland. So, we installed modems so people could dial in on local phone costs."
In 2004, while still at NLnet, Hagen became involved with CAcert, a community-driven certificate authority that issues free key certificates to the public. Hagen helped to enable the growth and development of the CAcert community and free certificate technology. He joined the CAcert board in late 2007 and served as president in 2008.
Because of these lifelong commitments to furthering global networking, Hagen was inducted in 2013 into the Internet Hall of Fame.
Hagen has also been recognized by NLUUG and USENIX for his Open Source contributions.
Today, Hagen is retired, living in southern Holland, where he continues to work with the Internet Society and others to further Internet security and privacy – issues that he says, unfortunately, "have grown out of hand and are impossible to solve at the moment."