Ask him how it all started, and you will find his path from Loyola University in his hometown of New Orleans to the renowned Massachusetts Institute of Technology in the 1970s was not the result of special guidance or connections from advisors or mentors. Rather, it came through his own initiative.
"I really wanted to be in computer science," he said. "But we didn't have any faculty members [at Loyola] who were graduates of prestigious universities. They couldn't offer a lot of advice. So I went to the library and sat down with the ACM (Association for Computing Machinery) Journal. I looked at about two decades worth of issues. This was 1974, and I created essentially a manual spreadsheet of where the authors were. Three schools clearly stood out: MIT, Carnegie Mellon and Stanford."
Not everyone saw his potential. Stanford, for instance, took a pass. But MIT and Carnegie Mellon both accepted him; he chose MIT. He was one of only 20 National Science Foundation Graduate Fellows in Math and Computer Science that year.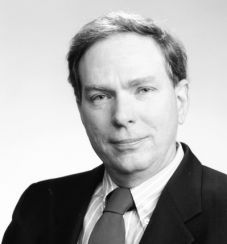 The rest is history, as they say, as he landed in a security research group that included Michael Schroeder, who later co-authored (with Roger Needham) the first scholarly paper on key management protocols.
He ended up earning acclaim of his own after the head of the group asked him to do his master's thesis on the issues involved in efforts by the National Bureau Standards, now the National Institute of Standards and Technology, to select cryptography standards for communications protocols.
Among those who took notice: Internet pioneer Vint Cerf, with whom he remains close friends today.
Over the next 35 years, Kent would go on to develop and promote the protocols that have paved the way for today's Internet and email encryption standards, important contributions to cybersecurity that earned him an induction in 2013 into the Internet Hall of Fame as an innovator.
Among his contributions: helping develop the world's first Transmission Control Protocol (TCP) end-to-end encryption system, and authoring the core Internet Protocol security suite (IPsec) standards, a key security component in all major operating systems, firewall products, and widely-deployed tunneling protocols.
Kent also helped lead the creation of the first email security standard, Privacy Enhanced Mail (PEM), and established the Internet's first Public Key Infrastructure (PKI), which introduced the concepts of certificate policies and certification practice statements.
These contributions were all key in ensuring that the "packets" of data that make up Internet traffic can flow securely around the globe.
"When you think about it, it's pretty amazing," said Jack Marin, vice president of Raytheon BBN Technologies, where Kent is vice president and chief scientist for security technologies. "What it really means is that every packet on the Internet is affected by his work."
In recent years, Kent says, much of his focus has been in developing standards to increase security in the routing of traffic across areas of the largely uncontrolled public Internet that is managed and serviced by more than 36,000 ISPs around the world.
That work is now essentially done, he says, although there are still refinements to be made.
So what next?
"Vacation," he replies without hesitation, rattling off a list of trips from Florida to Africa, Costa Rica, the Arctic, Antarcta and Europe that he his wife are planning as they pursue his two other passions: bird photography and food and wine.