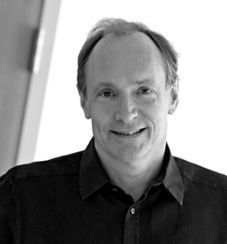 One such moment came from Tim Berners-Lee in 2012, when he was inducted into the inaugural Internet Hall of Fame for his groundbreaking development of the World Wide Web.
In his acceptance speech, he pays homage to his own mentors, including fellow inductee Ben Segal, noting that without these mentors, the World Wide Web would not have been possible. 
His remarks include a nod not just to the past creators of the Internet, but to the future ones, and to a hope for a decentralized and open Internet that continues to serve and support a growing and truly global community.
Addressing a room full of fellow inductees, he noted: "There are other waves coming on. They're building on top of the Web, they're building on top of the open Web platform and so on, but hopefully they're all building using the same fundamental principles. Not only about how we build stuff, but also about how we work together–about the decentralized and open and caring…community that you guys have set up–we have tried to set up–and I hope they will set up in time."