"My line of argument is that the Internet is a fantastic thing for probably 99.5 percent of the user population," he said. "But there is this small minority who will create problems for everyone. This is going to exacerbate with the advent of the Internet of Things where billions of devices get connected to the Internet. Some of the less secure IoT devices will become an easy target for hackers and provide attack surfaces involving millions, if not billions, of compromised IoT devices. When something bad happens we have to investigate, and forensics will be an area that is quite important. Forensics is important after the event, but we also have to prevent attacks before they happen so security is very important too."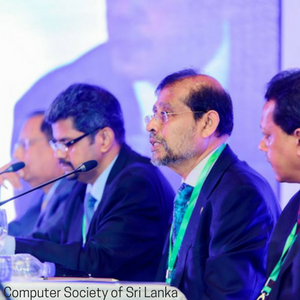 As head of the Centre for Cybercrime and Security Innovation in the School of Law, Criminal Justice and Computing at the Canterbury Christ Church University in the United Kingdom, Induruwa says much of his work today focuses on smart mobile devices and the IoT, which he says present the next wave of disruptions, threats and opportunities.
During a recent keynote speech to the 34th National IT Conference of the Computer Society of Sri Lanka in Colombo, Induruwa reminded participants of the need to prepare for what he said is the beginning of "the evolution of the Internet to the next level of complexity."
He said that with the rise of the IoT where billions of devices get connected to the Internet, a host of new dangers are presented as those things will become the Internet itself.
He pointed to hazards demonstrated last year by hackers who were able to hijack Chrysler Jeep and shut them down while their owners were driving down the highway. He also noted a hack by researchers into Tesla's autopilot system.
"In the Internet of Things, even a connected lightbulb is a threat," he said. "… every dream smart home is a security nightmare."
While he underscored the need to follow the standards and recommendations being adopted by international groups to make mobile and IoT more secure, he also reminded his fellow Sri Lankans of the opportunities and necessity to capitalize on the advancements as the Internet moves to its next phase.
"IoT is all about exploiting connectedness to empower people and industry to harness the full potential of the networked society," he said. "Every economy expects to capitalize on this. Sri Lanka is no exception!"
Read our story on Abhaya Iduruwa's role in bringing the Internet to Sri Lanka.