What she did know was that "computers were going to run the world, so I figured I better get involved with that," she said.
As it turned out, besides being good at computer science, LaQuey Parker was also good at communicating the complexities of computers to the nonscientific masses.
After graduating, she took a job with a tech company but hated being stuck in a cubicle. So, she ended up back at UT, working at the computational center, which was building networks and communications systems.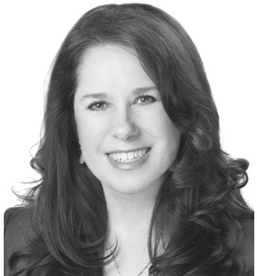 "They soon found out I could communicate with people," she said. "They sent me around to talk to professional organizations, to get them to use the network. My manager did not want to deal with national organizations."
As a result, at only 23 years old, LaQuey Parker found herself representing UT at meetings of the Internet Society, the Internet Engineering Task Force (IETF) and similar organizations. But she wasn't shy or intimidated. Rather, she said, she felt "super lucky" to be around so many intelligent people who understood the potential of the Internet.
In her excitement, she once even offered for UT Austin to host the next IETF meeting without clearing it with anyone.
"I think I got in trouble for that," she said. "But we ended up doing it anyway."
She then went on, through a series of positions at both the University of Texas at Austin and then Cisco, to become one of the Internet's earliest evangelists, which earned her a spot in 2017 in the Internet Hall of Fame.
It wasn't always easy, she says, recalling the early days of her career. While working at the Texas Higher Education Network at the University of Texas System, her job was to travel the state to show teachers how to use a network interface she created to provide Internet access to educators.
"I was kind of this one-woman band creating the user interface, the service and the tutorials and the classes and materials to educate," she said. "Then I would get in the car and drive around Texas teaching teachers about this thing in 1991."
She said she was trying her best to convey her excitement about the Internet, but the teachers weren't always interested.
"I remember one in-service incident the teachers did not listen to me and talked amongst themselves," she said. "It was so bad the principal sent me an apology letter."
The network, however, was a success and is considered one of the leading pioneers in providing Internet access to all K-12 teachers in Texas.
Around the same time, she said, a friend, Laura Fillmore, called her up and said, "'There needs to be a book about this Internet thing, and I think you should write it.' Then I had to sit down and think about why a regular person would want to connect. It was super challenging."
She said her book for the masses, called the Internet Companion, became part of one of the many flame wars that were common on list serves among Internet professional groups like IETF, because many members were strongly opposed to Internet commercialization.
"I just remember them being really sinister about it," LaQuey Parker said. "One of them told me, 'Tracy, you are going to have to apologize to the entire IETF for that book.'"
But not everyone involved in early Internet policy was opposed. Then Senator Al Gore, known for his early visions for developing the Internet, wrote the foreword.
She had previously also compiled and contributed to The User's Directory of Computer Networks, a comprehensive guide and directory to academic networks around the world that is now a valuable historic record of the NSFNET.
From UT, LaQuey Parker went on to work in the Chief Technology Office of Cisco Systems, where she founded its Worldwide Education focus and Advanced Internet Initiatives. In that role, she traveled the world, promoting the Internet in academic environments and K-12 schools. She also led Cisco's participation in Internet Society activities internationally.
In addition to her leadership in education, LaQuey Parker carries the distinction of being the first individual to successfully sue a spammer. When a college student forged the flowers.com domain name that she and her husband had registered to start a business they received thousands of bounce backs and hate email messages.
Before the Electronic Frontier Foundation (EFF) could try the case on her behalf, however, they had to find the spammer. Through a little sleuthing and a lot of nerve, she found a name and an address at an apartment in California, and knocked on the door while in state on a business trip.
The person who answered denied his role in the incident, but a neighbor sitting by the pool confirmed his identity. And in November 1997, a Texas District Court ruled in favor of LaQuey Parker and fined the spammer $19,000 in damages. The settlement they collected, she said, was—quite appropriately—donated to the EFF.