He had dozens.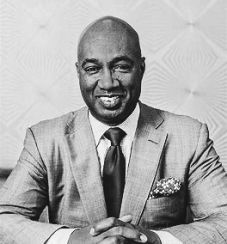 "Every time I talked to somebody, their 'aha' moment became my 'aha' moment," he said in a recent video interview. "They'd see it through their lens and that would make me a better articulator of this vision because now I've got 15 or 20 or 30 visions.
"If you put the technology in the hands of the people, they'll come up with great ideas every time."
A 2019 inductee into the Internet Hall of Fame, Irving served for seven years as administrator of the National Telecommunications and Information Administration, becoming one of the main architects of telecommunications policy in the Clinton White House. 
He is credited with developing the phrase "digital divide" to describe the gap between people who do and do not have regular, reliable access to the Internet.