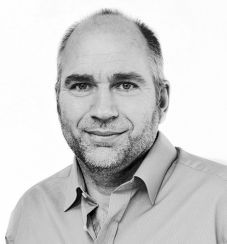 Klaas Wierenga could do without Big Brother peeking over his shoulder while surfing the Internet. 
A 2019 inductee into the Internet Hall of Fame, Wierenga developed eduroam, a free, secure, international wi-fi roaming service for academic and research communities that is available in more than 100 countries worldwide.
Citing the Edward Snowden case, Wierenga said in a recent interview that one of his greatest concerns about the future of the Internet is how frequently governments monitor individuals' web activity. 
"The extent to which governments spy on their own and other citizens is staggering. That is the single most thing that worries me about the Internet," Wierenga said. "We all as an Internet community should work very hard to make sure those governments are unable to prevent the Internet from being what it is, has been, and continues to be: a place where, if you have a good idea, you can make it happen."