Among his pet projects in retirement: developing the backup needed to keep Chile connected when its many natural disasters wipe out infrastructure.
With the country running long and narrow, bordered to the east by the Andes and the West by the Pacific, it has a lot of flooding, not to mention earthquakes and tsunamis.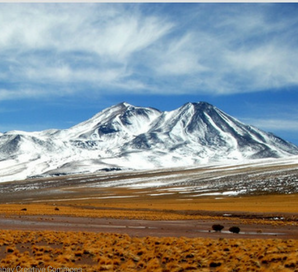 "It's very crazy geography," he said. "So, one of the issues we have is floods that wash out the bridges that carry the lines … And we have earthquakes from time to time. Every five years or so we have a large one and the fiber is cut, and roads are destroyed. Everything is damaged. The only way to keep connectivity is to build some backup through another country."
The closest neighbor is Argentina, and getting there requires crossing the Andes, he said, "and that is very complicated, very expensive, so just a couple of fiber crossings exist so far".
"I was working a few days ago with people from the National Emergency Office and they told me in the last 10 years we've had 28 major emergencies. That's 2.8 every year – earthquakes, tsunamis, flooding and fires."
Another issue Utreras remains involved in is the effort to equalize Internet costs and access.
"About 80 percent of Chile's population has access to the Internet," he said. "But 80 percent of those people are accessing it on mobile. Most have access with data plans that give them about 5 gigabytes per month, compared to 140 gigabytes by those using computer connections. So, the inequality remains."