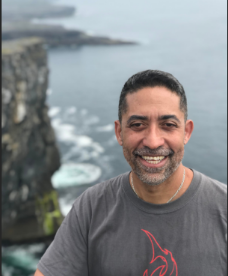 "I stopped that in '96 because I kind of got burned out," he said. "I was traveling 160,000-170,000 miles a year. That's really no way to live…I remember waking up in a hotel and I honestly could not tell you what city I was in."
Since 1998, he has been a partner at Mediapolis, Inc., a small web development company based in New York City, although he spends much of his time today in his home of Barbados.
"It's what I call a lifestyle company," he said. "I love to travel and love to work remotely. My parents are in their late 70s and early 80s and I want to be able to spend some time here with them."
Now when he travels it's for fun and to take photographs, which is his new passion.