But the 21st century has swept change into the small mountain nation, bringing cars, highrises, sprawl and, perhaps most significantly, the Internet.
And no person contributed more to the web's development in Bhutan than Philip Smith, a native-born Scot who has spent much of his professional career helping strengthen and connect Internet service in less-developed parts of the world.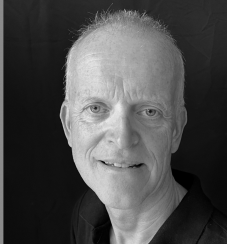 Smith has brought his special expertise in connecting networks to many Asian Pacific nations, as well as to parts of Africa and the Middle East, and that work in turn has brought Smith admission to the Internet Hall of Fame.
For Smith, the Internet's great importance lies in the economic development possibilities it brings – the chance to improve the quality of people's lives.
"I don't really care if someone wants to get access to YouTube," he said during an interview. "What I consider important is that the economy flows to make things better for local people."
He cites by way of an esoteric, yet meaningful, example a medicinal parasite known as the caterpillar fungus, or cordyceps, which grows in the high Himalaya of northern Bhutan.
"The Chinese can't get enough of it," Smith said, "and the Bhutanese nomadic herders can now bring it down to the villages and sell it to the Chinese on the Internet.
"It gives them an economic opportunity they never ever had. I see it as bringing benefit to them, to the folks around them and to the local economy."
Digitally marketed caterpillar fungi in Bhutan are a long way from Smith's childhood on a farm near the tiny village of Monymusk, 20 miles from Aberdeen in the north east of Scotland.
There, Smith's parents were tenant farmers, growing barley, potatoes, turnips, and raising cattle on the same land worked earlier by his grandparents and great grandparents.
Even as a young boy, though, Smith showed less interest in agriculture than in how things work.
"I was always taking things apart – there are pictures of me doing it as a little child," he said. "Mum always complained: 'Philip takes things apart to see how they work but never quite gets them back together.'
"You know, it's just interesting" Smith continued. "With the farm machinery, of course, it was a classic place to explore: how does this all work and how can it be made to work better? That kind of thing just suited my mind somehow."
Interesting agricultural equipment notwithstanding, Smith's parents were insistent that he and his siblings not become farmers.
"They saw there was no future in it," he said. "It just kept getting harder: the weather, the area, the owner of the estate, the attitudes – it was horrendous.
So after a few years in the village school, where Smith was frustrated by the slow pace of instruction, he was enrolled in a private school in Aberdeen. There he was introduced to more advanced math and to physics, which led eventually to 10 years at Aberdeen University for an undergraduate degree, a PhD and three years of post-doctoral work.
It was a long educational path, but there was no single "aha" moment where his career path became clear.
In private school, when a careers counselor asked Smith what he was going to do, he said: "I don't know."
When she asked what interests you: "I don't know."
"But (at university) I actually was getting interested in the network thing," Smith said. "It wasn't that I thought 'This Internet is good for the world and will be a fantastic modern communications media.' It was, again: this is interesting, how it's all working."
Connectivity was just developing in those early days of computing.
"I used an HP Unix workstation in my postgraduate days; it had this strange connector on it. During my undergraduate days you were basically sitting at a teletype connected to a mainframe somewhere. If you were lucky, you had a black-and-white screen with 18-by-25 characters, and that was it."
But this was an embryonic version of Ethernet, and soon IP protocol was coming from the United States, so by the time Smith was a postdoc, it was possible to get the Internet on the university's old network..
"A couple of friends in the computing center started playing with it, and it was like, "'Ooh, can I get a connection in my building?'" Smith said. "And that's kind of where it all started for me, just using these Internet protocols."
Transforming Smith's growing interest and abilities into gainful employment took a little doing.
"I'd gone through umpteen job interviews with various companies – you know, you do the 100 applications, get three replies and one interview," he said.
But having completed his postdoctoral work, Smith saw an online ad from the UK's first Internet Service Provider, a Cambridge-based company called PIPEX, so he flew down for an interview.
The result initially was disappointing once again. An experienced tech worker had just left a competitor, and he, rather than Smith, was hired to fill the PIPEX opening.
"They're: 'We really want to hire you, but we had to do this, so now there's no opening, but we promise we'll be in touch and blah, blah blah,' and I was like, right, same story all over again."
So Smith took a job running and improving the Aberdeen University Engineering Department's network – less interesting than the PIPEX opportunity but preferable to becoming a lecturer.
Then, shortly before Christmas and as Smith had begun despairing of ever being offered work in the private sector, he got an email from PIPEX asking him to start in two weeks. And he did.
PIPEX was very much in the forefront of British Internet development – the name is short for Public IP Exchange – although it was occasionally mistaken for a London pipelaying company of the same name.
("Our poor receptionist would get calls asking for quotes for sewerage," Smith recalled.)
But name confusion aside, it put Smith on the ground floor of early Internet growth, and he stayed with the company for five years of very rapid expansion. When he joined PIPEX in 1993, it was celebrating its 20th customer; five years later, it had well over 100,000.
"I got there without really understanding what was going on in the Internet world, but they said, 'Well, we don't really know either – the Internet is such an early thing,' so we all just learned as we went and basically built up what's known as a raft of best practices."
"It's sort of like when you buy an appliance," Smith continued. "You've got instructions which tell you which are the dominant buttons, but they don't tell you the best way to use it – you get that from experience.
"So we had all this equipment, and nobody was really sure the best way to use it, or to build networks – but we went from connecting people at 9600 bits-per-second to eight megabits-per-second five years later."
Smith's work at PIPEX became the springboard for a remarkable career.
Next stop was Cisco Systems, a key supplier to PIPEX.
"I was at the IETF meeting in Munich in 1997, and a Cisco consulting engineer asked me to come have some beers with his group – yeah, a few beers, it was Munich, right? His director said, 'Cisco basically doesn't really know how its equipment is being used in the ISP industry. It doesn't know the best practices. It knows how to sell it, how to configure it from a theoretical point of view, but from an actual operational expert point of view, you know how this Internet thing works, how the providers work, how to interconnect between different networks.' "
So in 1998 Smith joined Cisco where he helped develop training programs to allow Internet Service Providers to connect with each other efficiently, using the Border Gateway Protocol (BGP), a routing convention that was being significantly developed at the time.
Cisco wanted Smith in Southeast Asia, where there was a desperate need for better connectedness – as well as a commercial opportunity for equipment sales – and he left the UK for a new home in Australia.
"If you're in Singapore, and you wanted to connect with the Philippines or Australia, you could use submarine fiber to connect through the U.S.," Smith said. "But the speed of light is only so fast. You really want the shortest possible path."
For more than a decade, creating those short paths was Smith's job at Cisco. He helped document and promote Best Current Practices, and he furthered the use of Internet Exchange Points, a kind of neutral meeting point for different operators within the same country.
"Again, like the BGP example, the idea is that traffic from the customer of one ISP to a website hosted by another ISP doesn't have to take a world tour," Smith said. "Simply put, you have a hierarchy of providers – small access providers, regional providers for an area like Southeast Asia, and global providers who appear on every continent. How all these interconnect is really the magic about how the Internet functions."
If Internet Service Providers were encouraged to connect locally, not so Smith. With substantial support from Cisco, he conducted training sessions throughout the world, above all in Asia and the Pacific, but also in Africa, Europe and even the U.S.
"The U.S. was kind of a strange one because everybody always has this idea that it is the center of the Internet, and here was somebody from Scotland living in Australia come to the US to teach them about stuff that came from Silicon Valley," Smith said.
But while Smith literally had carte blanche to help make the Internet better, things were changing at Cisco.
Beginning in the early 2000s, the company began pursuing a highly aggressive acquisition strategy, one that Smith feels was less than well conceived.
"It was growth, growth, growth without enough thought about how to integrate the acquisitions," he said.
After peaking at more than $80 a share in 2000, Cisco's stock collapsed for the rest of the decade, sitting at a mere $12 a share in late 2008. That year, the company brought in a new chief technology officer, and Smith's travel budget abruptly evaporated.
"The CTO said, 'No, we don't do this anymore. AT&T runs the Internet, and we don't need to be involved,' " Smith said. "It was just a losing game for me."
So in 2011 Smith left Cisco to work for the Internet address registry, APNIC, where he spent roughly three years continuing to help with Internet infrastructure development in the Asia Pacific Region.
And then, because the APNIC job involved more management than he'd bargained for, he left to form his own business, PFS Internet Development, where he works today. One major client: Network Startup Resource Center, a nonprofit funded by the NSF and other donors that works to improve global Internet infrastructure. NSRC was begun by Randy Bush and run since the mid-90s by Steve Huter, and both men are also Internet Hall of Fame members.
Today, Smith runs his business from his Australian hometown of Brisbane. He has become an Australian citizen with no immediate plans to return to Scotland, other than visits to see his mother.
Outside of work, Smith swims, cycles and reads; he's partial to the Scottish detective author Ian Rankin. He also plays piano, although, perhaps unsurprisingly, sitting in front of a keyboard has limited recreational appeal.
Asked to name the part of his career in which he takes the most pride, he answers without hesitation: Bhutan.
His first visit was in 1999 to set up Internet service for the Fourth King's Silver Jubilee, and he's since gone back 21 times.
"It's the longest relationship I've had with any country, and it continues – from setting up the Internet there in 1999, working with Bhutan Telecom, the move to other providers, and now helping build a Research and Education Network.
"It's just an amazing and a special place."
And asked to reflect on his swath of accomplishments, Smith paused before mentioning one personal aspect – overcoming a paralyzing fear of public speaking.
"A reason I was so glad to leave the university is that I did not want to teach," he said. "It's the last thing I wanted to do – presentations, lectures, talking to people, anything like that. Even defending my PhD was a terrifying experience. I was just hopeless about public speaking. I just couldn't.
"And, this is the irony: Now I do conference talks in front of thousands of people."
As for the promise and peril of the Internet, Smith likens it to the highway network for cars and trucks.
"We can build beautiful roads but we can't always train the drivers. I don't think we ever intended the web to end up being used in a bad way – the bad stuff's extremely disappointing.
"But would I do this again? I probably would. Because I can see the benefit of having infrastructure in a lot of places that didn't have it.
"What I consider important is making things better for local people in general, making things a lot easier."