That need to do, to take an idea and apply it in a concrete fashion, has been fundamental to Braun's contributions to the Internet. You can see it in the work he undertook through an informal collaboration between the six NSF supercomputer sites to bring the original interim 56 kilobits-per-second NSFNET backbone network to an operational state. The commitment to being hands-on is also apparent in the work that followed when that collaboration became formalized, to replace, in a matter of months, the backbone then running at 1.544 Mbps (T1). It's evident in the years Braun spent analyzing network performance and traffic analysis as well as in his project through the High Performance Wireless Research and Education Network (HPWREN) to build the remote, unattended wireless network that today connects scientific instruments, Native American reservations, and federal, state, and local firefighting assets in Southern California. Asked if he considers himself a visionary, Braun muses, "Maybe I'm better at making things work by engineering solutions, if someone presents me with a problem statement."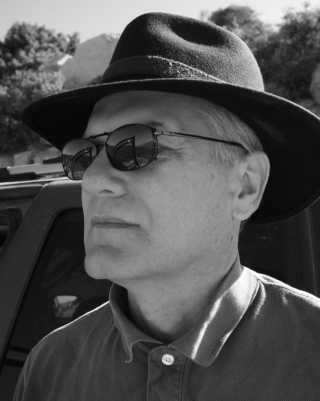 Despite wanting more than to sit in class, Braun had a career involving several institutes of higher learning. He obtained a college degree at the engineering school in Bielefeld, at a time when punchcards and paper-tapes were still high-tech. After graduation in 1973, his first job was with the regional computing center at the University of Cologne (RRZK), where he was responsible for running its Northrhine-Westphalia-wide inter-university network.
When Eric Aupperle at the University of Michigan hired him in 1983, Braun, his wife and two children moved to Ann Arbor where he began working with the Michigan Educational Research Triad (MERIT) team, a multi-university infrastructure project of which Aupperle was president.
While Braun's initial responsibilities included supporting the development of MERIT's interuniversity network in Michigan, which ran its own protocols and network operating system on the routers, he soon became interested in the Internet protocol suite. David Mills, creator of the Fuzzball router operating system and original author of the Network Time Protocol (NTP), then working at Linkabit, was of substantial help. With Mills' support and expertise, Braun set up a few machines running the Fuzzball OS on DEC LSI-11 minicomputers at the University of Michigan. With the technical support of the Ford Motor Company and Linkabit, this effort enabled connecting the University to the ARPAnet.
The ARPAnet connection meant substantial progress towards larger connectivity, but implementing the 56 kbps NSFNET was still a challenge, especially through the informal arrangement between institutions. In particular, while Braun was surrounded by partners who understood the components of the massively expanded network they hoped to develop, it was very difficult to find like-minded doers with whom to discuss system-level issues.
This all changed when the combined teams at the University of Michigan, IBM and MCI were awarded the 1987 NSF grant formalizing the commitment to creating a T1 NSFNET. The grant, for which Braun was co-principal investigator and Aupperle principal investigator and program director, increased the number of human resources dedicated to project management and network operations at the University of Michigan. Additional resources also included Braun's Internet Engineering team, as well as network packet-switch development and integration teams and technology from IBM, and the provisioning of the then rather unusual high-speed circuits by MCI. The newly unified teams collaborated with 13 NSFNET-affiliated regional network sites as well as government agencies.
The grant was timely, as the 56 kbps NSFNET was in such demand that it became clogged with network traffic. With users clamoring for the service, the agreement with the NSF specified an ambitious deadline of July 1, 1988. These were lofty goals, often touted as unachievable by some vocal members of the Internet community, but the team pulled through right on time. When the upgrade was complete, around 8 PM on June 30, 1988, Braun emailed NSF and the Regional Network users, "The NSFNET Backbone has reached a state where we would like to more officially let operational traffic on." According to the NSF, this understated message essentially "announced the birth of the modern Internet."
Beyond the T1 upgrade, Braun continued to help make NSFNET faster. By 1990, the team had developed a prototype network that ran at a T3 level of 45Mbps between Ann Arbor and the San Diego Supercomputer Center (SDSC) at the University of California, San Diego. In 1991, Braun and his family relocated to San Diego where he continued his work with SDSC. When it became clear that NSFNET would be decommissioned, in the mid-1990s, Braun played a central role in conceptualizing the follow-on architecture for NSF to support academic institutions.
For several years at SDSC, Braun also managed research activities on network performance, traffic analysis and network workloads, initially with a local team, then, while creating the National Laboratory for Applied Network Research (NLANR), at a national level. Eventually this resulted in an international collaboration, with NLANR locating a significant number of active and passive network measurement nodes in countries around the globe.
The builder's mindset that had tinkered with electric systems and model trains in his youth continued to find an outlet in applications for technology, always with a novel approach to connecting.
In Seattle for about a year, starting in 1996, Braun served briefly as chief network architect of the ambitious Teledesic project which sought to provide commercial broadband network access via hundreds of low-Earth-orbiting satellites. Apparently, those objectives were about 25 years ahead of their time. Returning to San Diego, he continued NLANR work on measurement and analysis, using packet-tracing to examine what kinds of network traffic were used the most to determine what kinds of future requirements will be placed on network implementations.
In 2000, Braun started the High Performance Wireless Research and Education Network (HPWREN). The idea for the organization came about when UCSD/Scripps Institute of Oceanography seismologist Frank Vernon presented Braun with a problem statement: Could the earthquake sensors he managed in the California desert and elsewhere be converted to TCP/IP? They were subsequently awarded an NSF grant to address the project, with Braun as principal investigator and Vernon as co-principal. The network evolved quickly, with objectives well beyond Vernon's earthquake sensors, and included interdisciplinary and multi-institutional collaborations with researchers and educators in astronomy, biology, geophysics, computer network areas, as well as collaboration with Native Americans and First Responders. This created an interesting network workload. At one extreme are the many earthquake-monitoring stations in Southern California, which track ongoing information about the Earth's movements and send it to a centralized server. "It's a very low traffic volume per sensor, but it's continuous, twenty-four hours a day," Braun notes. The Palomar Observatory represents the other end of the spectrum of network load. An astrological research center the childhood Braun had revered, the Observatory generates enormous amounts of information in the form of images from outer space, but sends them in relatively short bursts when a new image is available.
HPWREN's aim also included establishing links to multiple scientific instruments and locations, all with varying needs and workloads, throughout Southern California. Braun pioneered this project by leading the development of a network of remote wireless connections, essentially an "Internet of things" before the term existed. In addition to continuing to monitor the Earth's and stars' movements, the project continues to provide visibility over a large range of terrain, including information useful to firefighters and other public safety officials.
"There were other things that were amazing," says Braun about his Southern California career. Among these amazing activities was the work Braun and his team did with tribal organizations, initially on the Pala, La Jolla, and Rincon Native American Reservations. Settled in a landscape of mile-high peaks and deep valleys, the Reservation seemed an unlikely place to locate a reliable, secure network. From their first meeting, Braun encouraged the tribal partners to work towards a self-contained, tribal-owned network system, something that he intended to launch while training them. "This worked out very well," Braun says with pride. "It's theirs. They know how to do this thing now." The Tribal Digital Village Network (TDVnet) expanded from the initial three HPWREN-connected tribes to encompass 17 tribes via network sites often in isolated locations with no access to outside electricity, some running on their own solar systems. In a twist Braun finds pleasing, many years after he had launched the project, HPWREN needed place a microwave tower relay site on remote lands in order to reach one of the San Diego State University field stations. TDVnet provided access on their tribal lands as well as the electricity to power the tower.
Most of the systems that Braun helped build have expanded to much larger, more independent existences than the man who helped make them had foreseen. He laughs at himself, "When people started to make search engines, I thought, 'There are only so many Internet sites. What do you need a search engine for?'" Braun's tactical drive continues to keep him fascinated and engaged with active projects even in semi-retirement as a Research Scientist Emeritus at UCSD. "If you don't do something," he says, "you wither and die." It's that focus that we owe a debt to, to no small degree, for the Internet we know today. Recalling his early days shepherding the creation of the system that would become the Internet, Braun acknowledges his own tight attention to the work at hand. "I don't think I was close to imagining the shape it would take."