If you ask Bob Metcalfe, connectivity is key.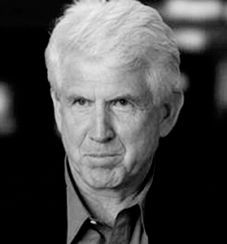 As part of the Massachusetts Institute of Technology's Faculty Forum Online, the 2013 Internet Hall of Fame inductee took to Zoom for 45 minutes earlier this year to discuss the role of connectivity growth.
Metcalfe is the author of a 1973 memo that invented the Ethernet, of which more than 1.2 billion new ports are shipped each year — 400 million wired and 800 million WiFi. Prior to that, he built a high speed network interface and protocol software between a packet switching ARPAnet IMP and PDP-10 time-sharing minicomputer at MIT. He is also the founder of 3Com, a multi-billion dollar networking company.
With almost 60 percent of the world's population now with web access, Metcalfe urged listeners to be mindful of the impacts of the steady increase in connectivity and to watch them carefully.
"I want to convince you all that the most important new fact about the human condition is that we are now suddenly connected," he said. "I'm going to try to convince you that connectivity is a thing worthy of study, and I'm going to enjoy the fact that the internet was here just in time for the arrival of Covid-19."